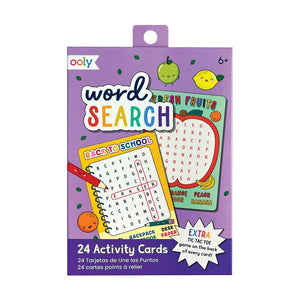 Searching for fun rainy day activities for your kids? Look no further than these sweet word search games. The set includes 24 puzzles - each featuring a different theme like back to school, breakfast foods, and fruit! Word search games can be a great learning tool.
Tic-tac-toe is included on the back of every game.
Suitable for ages 6 and up.