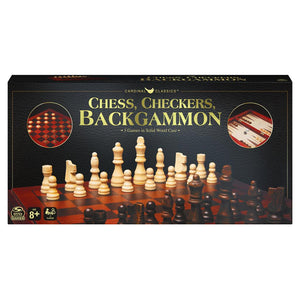 Three classic games at a great price!  Comes with everything you need to play Chess, Checkers, and Backgammon.
High quality wood gameboard doubles as a convenient storage case.
Fun for the whole family! With four games to choose from, this set has something for everyone in your family.
Recommended for 2 players ages 8 and up.