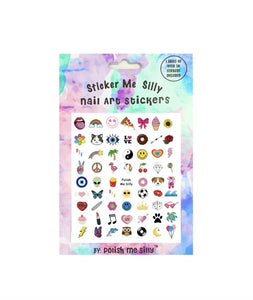 TRENDY SHEET - ONE STICKER SHEET

WE LOVE NAIL ART and it just got way easier. These stickers were made to be easy to remove from their sheets and press right onto your nails. Each sticker was made to be applied straight to your nails!

**Always wait for your nails to be completely dry before you apply any nail stickers**

Stickers can be applied on polished nails or bare nails!
For Age 3 +