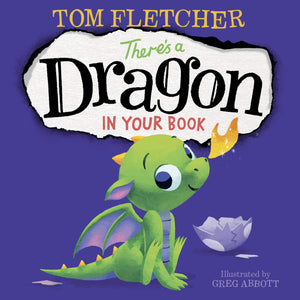 OH LOOK! The cutest baby dragon has hatched inside your book!

First, you'll see there's an egg in your book. Then, a darling little dragon hatches from it! But whatever you do, don't tickle its nose, because you don't want it to sneeze. ACHOO! UH-OH!

Tom Fletcher's infectious read-aloud invites kids to use their powers of imagination--along with some stamping, blowing, and flapping--to save their book from an adorable baby dragon's flammable sneezes!
For Age 3 +