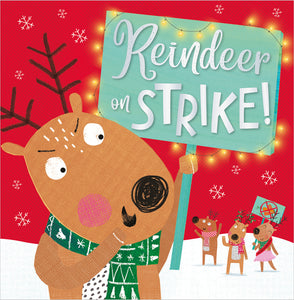 Funny festive picture book, with rhyming text and sweet illustrations.
Santa's reindeer are fed up--they always work at Christmas, and they want to have fun too! So one year, they decide to go on strike . . . Adults and children alike will love this hilarious festive story.
Beautiful illustrations from Clare Fennell accompany the funny rhyming text, making this book ideal for families to read together over the holidays.
For Age 3 +