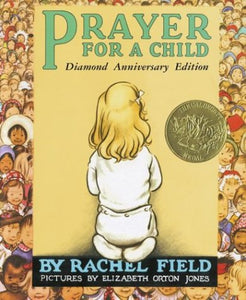 Ideal for sharing, this Caldecott Medal–winning beloved classic presents an illustrated prayer full of the intimate gentleness for familiar things, the love of friends and family, and the kindly protection of God.

Bless this milk and bless this bread
Bless this soft and waiting bed
Where I presently shall be
Wrapped in sweet security

Winner of the Caldecott Medal and in print since 1941, this is a prayer for boys and girls all over the world. It carries a universal appeal for all ages and brings to our hearts and minds the deep responsibility of preserving for all times the faith and hopes of little children.
Hardcover
For Age 3 - 8