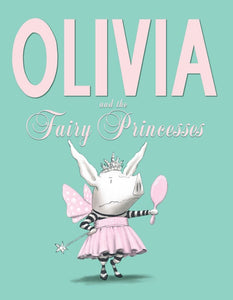 In this picture book starring the world's most imaginative pig, Olivia embarks upon a quest for identity with very lofty goals—and being a princess is NOT one of them!

Olivia is having an identity crisis! There are too many ruffly, sparkly princesses around these days, and Olivia has had quite enough. She needs to stand out! She has to be special! She wants to do more than just fit in! So what will she be?
Join Olivia on a hilarious quest for individuality, and rest assured, you won't find THIS pig pleased to be in pink!
Hardcover
For Age 3 +