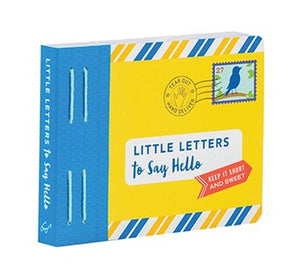 Keep It Short and Sweet.
 Little Letters to Say Hello is quick and easy: write a little message, fold, seal, and deliver!
Included are 75 little letters that fold into adorably small envelopes.
Seal letters with the 75 stickers included before before handing this little letter to its recipient and putting a smile on their face!