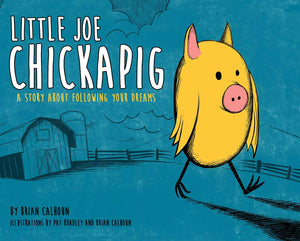 The chickapig farm was all that he knew,
With its crops and fields, and cows that poo'd
And birds, and bees, and horses and goats.
Why was he dreaming of castles and moats?
 
Little Joe Chickapig wants to be just like his adventurous grandpa. But how did the old chickapig hero do it? Find out in this fun, original story by Brian Calhoun, creator of the popular Chickapig Board Game.
Hardcover
For Age 3 +