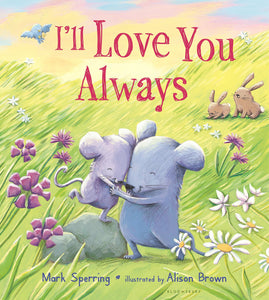 How long will I love you? If you need to know, I'll tuck you in tightly, then whisper it low . . .
This moving declaration will reassure little ones that a parent's special love lasts through days, weeks, months, years, and far, far beyond!
Perfect for snuggling in to read together, I'll Love You Always is a beautiful rhyming promise of love brought to sweetest life by bestselling illustrator Alison Brown, and is perfect to share with anyone you'll love . . .
always.
For Baby +