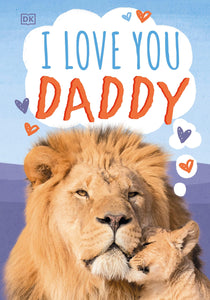 Introducing I Love You Daddy - an adorable baby book with beautiful scenes of father and baby animal pairs from all across the animal kingdom, and fun first words for your baby to encourage early learning.  

From monkeys in the rainforest to chickens on the farm, children will love meeting new father and baby pairs on every page of this cute baby book - ideal for 3 to 5 year olds! Bright images of cuddly animals are accompanied by gentle rhymes and repetition help little ones to learn and get involved.

Children will love listing all the things that dads do for them, and why they love them so much. 
And daddies will, too! 
For Age Baby +