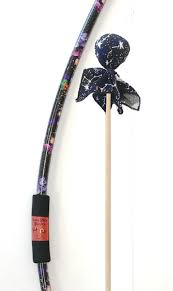 Galaxy bow provides hours of imaginative fun. 
Hand assembled in the US and third party tested for safety. Each bow comes with 2 arrows. These colorful bows have become the talk of the town! 
Set includes bow, 2 arrows, and 1 target.
For Age 6 +
**This item is not eligilbe for shipping.