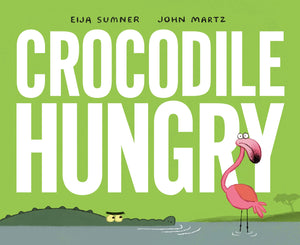 A hilarious story about a hungry and hapless crocodile, for fans of How to Give Your Cat a Bath and I Want My Hat Back.


Crocodile hungry.

What can crocodile eat?

Canned ham? Too hard to open.
Beef jerky? Gets stuck in teeth.
Eggs? Bite shell, get toothache.

Crocodile must find food. But where?

Though crocodile is surrounded by food, he doesn't know it. He's used to food coming in packages and boxes and in handy tins. Will the hungry crocodile figure it out?
Hardcover
For Age 3 +