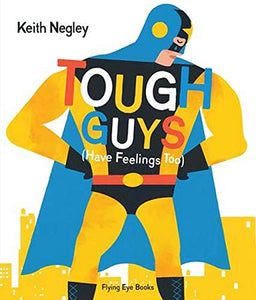 A boldly illustrated picture book read-aloud about how everyone gets sad—ninjas, wrestlers, knights, superheroes, everyone . . . even daddies have emotions!

Did you know wrestlers have feelings? And knights. Even superheroes and ninjas feel sad sometimes. In fact everyone has feelings—especially dads who love their children!

Children will love recognizing their feelings in Keith Negley's bold illustrations which accompany a fun-to-read-aloud narrative.  Parents can joyfully engage with children in a lighthearted discussion about emotions and how they affect us all!
Hardcover
For Age 3 +