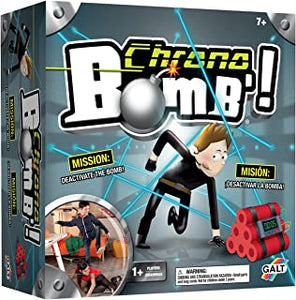 Attention all secret agents - we need you! Use your evasive skills to quickly weave your way through the course without touching the string. Pick up all the Object cards on your way and defuse the bomb before it explodes! Play again and again, building new courses to challenge friends and family. Be the fastest to defuse the bomb before the time runs out, but be careful; touch the string, and the timer speeds up! Set contains one bomb, sensor, six clamps, string (32'9¼"), eight Object cards, and a guide.
The game requires 3 x AAA batteries (not included).
Suitable from 7 years and up.