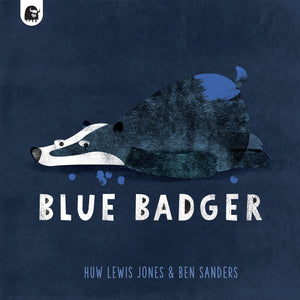 Badger is feeling sad. He can't sleep. He asks the other animals one by one: "Am I white and black, or black and white?" Can he find an answer? Is anyone listening? Does anyone care? Can he find a friend?

He speaks to several other animals, from zebra to panda to penguin to skunk, as he tries to find out who he is, but along his journey he discovers that it doesn't matter whether he is black or white, just as long as he is kind.

Featuring wry wit, deadpan humor and a heartwarming ending, Blue Badger will endear himself to readers big and small, while touching gently on themes of sadness and identity.
Hardcover
For Age 4 +