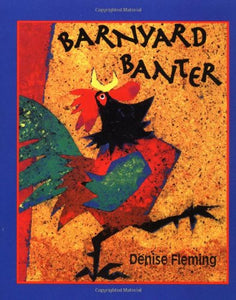 This farm favorite is now a board book, perfect for preschoolers.
"Cows in the pasture, moo, moo, moo. Roosters in the barnyard, cock-a-doodle-doo . . ."
It's another noisy morning on the farm, and all of the animals are where they should be -- except Goose. And where is Goose? Young children will enjoy clucking, mucking, mewing, and cooing while they search for Goose on every gorgeously illustrated spread.
For Age 2 +