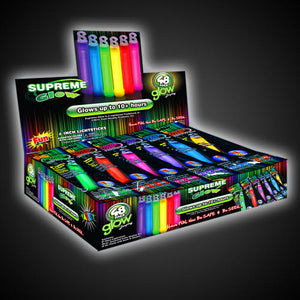 Color your night! Dazzle the night away with our 6" Standard Assorted Glow Sticks. Bend and Shake to experience the mesmerizing soft glow lights one time for 6-8 hours. Perfect for Halloween, camping, indoor and outdoor decoration for night parties, concerts, or events.
Made with safe and non-toxic materials. 
Assorted colors - each sold separately.
For Age 3 +