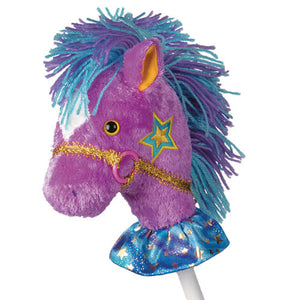 Precious Pony Fancy Prancers Stick Horse is a perfect item for horse lovers everywhere with the wooden stick.  This fancy pony is decorated with colorful appliques, thick yarn, and a shiny bridle. A perfect gift or collectible for anyone's collection.
Suitable for age 3 and up.
33 inches long.
Top quality material.
Realistic styling
**This item is not eligible for shipping.