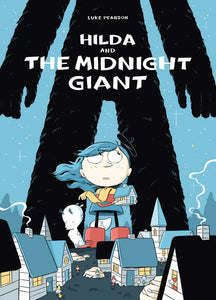 Netflix Original Series Book 
When creatures bombard Hilda's house with eviction notices, she has to think twice before making their acquaintance. Come to think of it, who is this giant who only appears at midnight, and why is Hilda the only person who can see him?

Now available in paperback for the first time, Luke Pearson's stories of the rambunctious and adorable Hilda are currently in television development with Silvergate Media, the production company responsible for the Octonauts and Peter Rabbit cartoons!
For Age 8 - 12