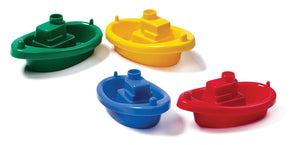 Each boat measures 6" long. Sized just right for little hands, these boats are perfect for bathtime.
Each boat is sold separately.
For ages 12 months and up.  Suitable for indoor or outdoor play.
All Viking products are BPA and phthalate-free. They are dishwasher safe and made with food grade quality plastic.