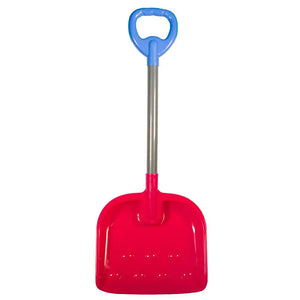 • SNOW DAY COMPANION: Clear snow, build a fort, and dig tunnels.

• DURABLE & COMPACT: This shovel is built to last for many Winters and its compact design makes it easy for children to use and enjoy.
 • PRODUCT SPECIFICATIONS: 9.75" x 25.5"
For Age 4 +
THIS ITEM IS FOR CURBSIDE PICK UP ONLY - SHIPPING IS NOT AVAILABLE ON THIS ITEM.